Images from MeMo.
Organized by Photoconsortium partner Archivo Jalón Ángel, for transmedia magazine MeMo – Memory in Motion, Mare Nostrum. War and Exodus in the Mediterranean is a photographic exhibition and an in-depth visual analysis about the mass migration in the countries of Mediterranean basin.
Photos from the "Memory in Motion" photojournalists group were printed in high resolution and are ready to showcase in the exhibition. The opening will be the 2nd of December at IAACC Pablo Serrano: Paseo María Agustín, 20. Zaragoza, Spain.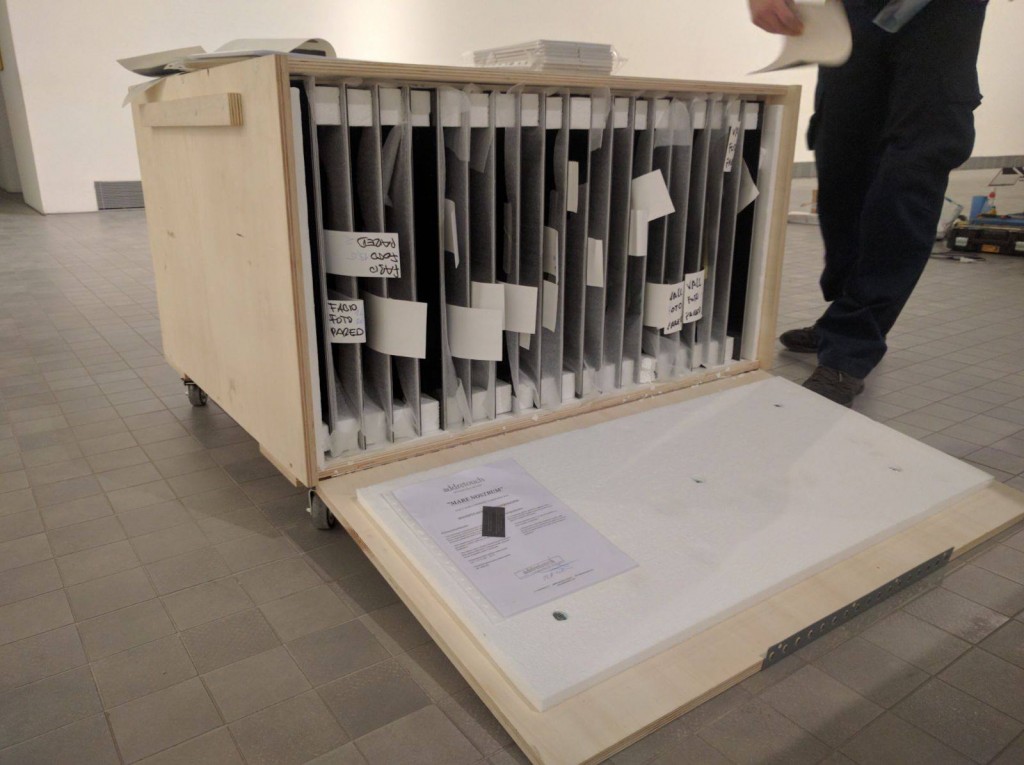 The exhibition
When you are born in the Mediterranean Sea you are part of it. The Mare Nostrum (Our Sea) has been since the Phoenicians a commercial and cultural enrichment space between Western and Eastern civilizations. And migrations are part of our identity.
Many of us grew up listening to the stories of those who were obliged to leave their land due to different reasons. But those memories are the terrible present life of many others who, torn by tragedy, are forced to flee their countries to be "judged" in the Mediterranean waters. More than 7.000 have already been condemned to death.
War, famine, persecution…the reasons to run away are many, but the question when they embark on their returnless trip still remains: what awaits us? Figures and borders dehumanize the tragedy. And our reluctance to deeply understand why our Mediterranean brothers leave their lives behind is simply to ignore who we are.
Our goal is to tell the story. Trying to explain the "why" is our duty. Because it is impossible to tackle the problem without understanding the reasons of this desperate war and exodus journey.
"Europe should not be so afraid of migrations, after all, every great civilization was born from a crucible of cultures" Gunter Grass
Mare Nostrum consists of 50 photos, 2 short documentaries, and one explicative map of the exodus routes in Europe.
In occasion of Mare Nostrum opening, on the 2nd December at 10:30 am is organized a roundtable with MeMo photographers: Fabio Bucciarelli, Diego Ibarra Sanchez and Jose Colon, moderated by the Cultural Department Manager of the Aragonese Government, Nacho Escuín, and the curator Pilar Irala-Hortal.
Details and information
IAACC Pablo Serrano: Paseo María Agustín, 20. Zaragoza, España
Google map: http://bit.ly/2fJn1UR
For further information please contact Domenico Camarda by email at info@memo-mag.com
Mare Nostrum is organized for Gobierno de Aragón, Grupo San Valero, Archivo Jalón Ángel, curated by Pilar Irala and is in collaboration with Addretouch PhotoLab, Oxfam Intermón and Orix
Follow MeMo on Facebook: https://www.facebook.com/memophotomagazine
MeMo magazine: www.memo-mag.com/