WORK AND LIFE IN A PRISON
Mitä tapahtuu, kun Hämeenlinnan lääninvankilan entiset vartijat palaavat työpaikalleen? Hiljentyneet käytävät, tyhjät sellit ja toimistot heräävät henkiin muistojen ja tarinoiden kautta.
Vankila herättää tunteita ja murtaa ennakkoluuloja. Mennyt elää seinäkirjoituksissa, hiljentyneissä toimistohuoneissa ja ajan kolhimissa selleissä. Pop-up –näyttely tuo vanginvartijat hetkeksi takaisin työpaikalleen ja voit kuulla seinien puhuvan. Käyntikokemus nostaa pintaan ihmisyyden perimmäiset kysymykset.
WeAre#EuropeForCulture
WeAre#EuropeForCulture organized a pop-up exhibition in Hämeenlinna dedicated to the story of the Prison Museum, in cooperation with volunteers. The exhibition was launched on 7th June 2019. And the most voted item in the exhibition will make the owner fly to Brussels to the great final party PAST|PRESENT in February 2020.
Programme:
6 June 2019 The Prison Museum in Hämeenlinna
7 June 2019 The Prison Museum in Hämeenlinna
8.30 Aamukahvi
9.30 Ryhmätyöskentelyä
12.00 Lounas
13.00 Ryhmätyöskentelyä
14.00 Iltapäiväkahvi
15.00 Ryhmätyöskentelyä
16.30 Päivä loppuu

9.00 Aamukahvi
10.00 Ryhmätyöskentely
12.00 Lounas
13.00 Ryhmätyöskentely
16.00 Projektin esittely
17.00 Avajaiset
18.00 Tapahtuma päättyy

Organized by MUSEOVIRASTO Finnish Heritage Agency and the National Museum of Finland.
Photos credit: (c) Soile Tirilä, Finnish Heritage Agency.
Contact: ismo.malinen@museovirasto.fi

---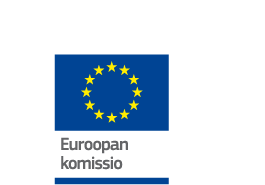 This project is funded by the European Commission in the framework of the European Year of Cultural Heritage 2018