img. A view of Inari road, Inari in the winter of 2000. Jakko Julkunen, 2000 – CC-BY-ND via Museovirasto/Finna.
Museovirasto, the Finnish Heritage Agency, is committed since many years to opening the collections of Finnish heritage in digital format. A large digitization programme was started since many years across the rich and diverse collections including heritage photographs, culture-historical artefacts and archaeological collections.
Next to this massive digitization work that is still progressing today, a first experiment in offering digital content online was taken some years ago, in order to stimulate access and reuse of this heritage for cultural and research purposes, education and personal interest of any citizen. The pictures were published online in the form of low resolution files, while the hi-res versions were available upon request, and charged with a fee. This was a typical business model, that is normally in use at many archives and cultural heritage institutions in the world, both public and private ones.
Now, a further step has been done by Museovirasto, making available in the Finna portal over 200,000 high-resolution pictures (i.e. large and print-quality files), freely accessible, with the intention of making these cultural heritage materials as accessible, open and usable as possible. Since the early days of the project, when the lower resolution files were published, there was an increased access and interest from the audience towards this heritage, also generating a demand of the higher resolution files which were purchasable, either because of a generalized increased interest in heritage content available online, and because of growing awareness in the potential of reuse for such content.
Although the Agency is aware of the challenges and impact that opening collections for free has towards licensing and pictures sales business, since 2019 priority is given to the institutional values of opennes and of promoting culture, which are in the remits of Museovirasto. For this reason Museovirasto's business models were changed in the direction of charging fees for digitization and other services, while offering for free the hi-res files for all those items which are not subject to other legal and contractual restrictions.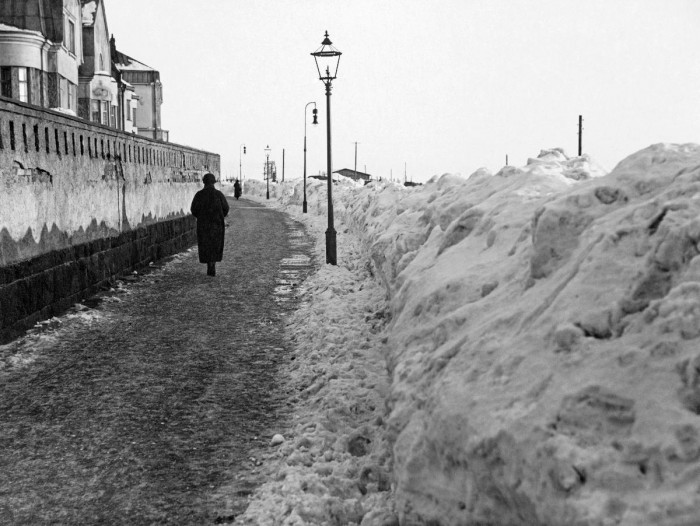 As the Museovirasto's Chief Intendant Ismo Malinen explains: "We hope that making our high-resolution pictures freely accessible will also increase their usage in research. From now on, each of us can use their own computer to explore the details of the collection's pictures, which facilitates their usage especially in these pandemic times. At the same time, this contributes to the renown of the Finnish Heritage Agency and raises awareness of our digital services. I look forward to seeing the quality and amount of feedback and especially the new information brought about by the freely accessible high-resolution pictures. At least they provide a great opportunity for this.
The ca. 200,000 newly released high-resolution pictures from the picture and archaeological collections of the Finnish Heritage Agency and the culture-historical collections of the National Museum of Finland are a good and significant start. More than 18 million pictures, however, means a lot of work, and the collections continue to be digitalised industriously. The work requires versatile cooperation and resources. However, it is already clear that the wonderful national collections will keep on becoming more open – for everyone's benefit and amusement."
Read the whole blog by Ismo Malinen on Museovirasto's website
Visit some of the collections:
https://museovirasto.finna.fi/?lng=en-gb
https://museovirasto.finna.fi/joka/?lng=en-gb
https://museovirasto.finna.fi/arkeologia/?lng=en-gb
https://suomenkansallismuseo.finna.fi/?lng=en-gb