ph. PHOTOCONSORTIUM Presidents: Fred Truyen (left) and David Iglésias Franch (right), photo by Rudy Pessina.
On the occasion of the recent General Assembly of Photoconsortium held in Pisa on 27 June 2022, a change in the managerial roles of the Association board was announced. Former president Fred Truyen, elected since the first general assembly of Photoconsortium in 2014, resigns from the role of president of the Association, and David Iglésias Franch steps forward as the new president. The decision was discussed in the Steering Committee on 16 June 2022 and is presented in the General Assembly in Pisa.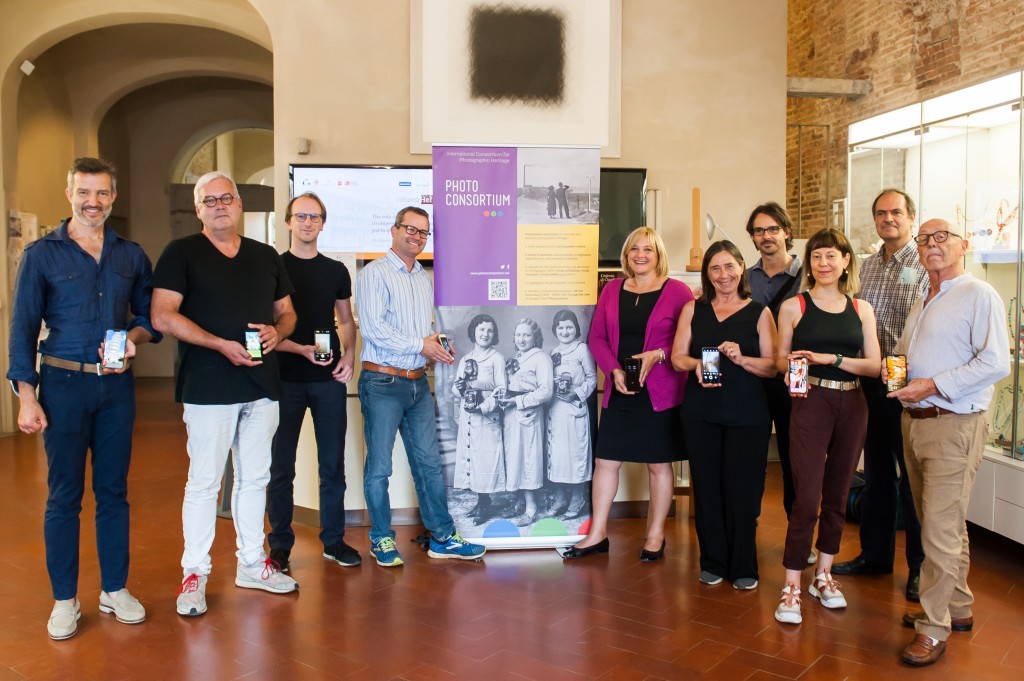 During the assembly, Fred took the floor to confirm the continuation of his personal commitment to Photoconsortium as member of the Steering Committee. He explains that the reason for change is mainly that Photoconsortium needs a change, a "voted president" and not a "president for life", as this is healthy for organizations, and it is also a proof that our Association really works and is not a personal action. Second reason for resigning is that his job at the KU Leuven University has become increasingly heavier and demands much time. Fred mentioned that "it is important to have a president who comes from a public institution active on cultural heritage and in this light David is in a very good position".
David then took the floor to thank Fred, and confirmed his commitment to photography heritage and towards Photoconsortium since the very beginning. Main thing to be at the core of his work is the interest on photography, as heritage but also in its potential for creativity and commercialization: photography means many things and is a place of opportunities for public and private bodies. There is a universal audience to photography and there are many opportunities for Photoconsortium members. Ideas include not only remaining active as aggregator for Europeana but also to explore other opportunities besides Europeana and EU projects, such as professional training. "Looking back, the work done so far is amazing – said David – and has placed us in a main role in the Europeana ecosystem. The entire team is excellent, we are all very committed to photography and will continue with this in the best way."
Vicepresident Antonella Fresa confirmed that this change of President is not a break from the previous activities, and it is not a new settlement coming abruptly: "A transition phase will grant a safe situation for the Association and its activities, while both Fred and David remain committed in the Photoconsortium Steering Committee".
---
About PHOTOCONSORTIUM President: David Iglésias Franch

David is the Head of the Photographic and Audiovisual Documentation Section at the Girona City Council. He's a coordinator and Professor in the postgraduate program about photograhic archives and Professor at the master on archives (UAB). He's also the President of the Group of Experts on photograph and audiovisual records at the International Council on Archives.