The Europeana ecosystem builds on a network of national, thematic and domain aggregators enabling cultural heritage institutions to share their content with Europeana and open it up to new audiences. Photoconsortium is since many years Europeana accredited aggregator in the domain of photographic heritage.
Europeana accredited aggregators meet twice a year in the Europeana Aggregators Forum – EAF, and the Autumn 2022 event was organized as an hybrid conference on 18-19 October in The Hague and online (invite only). This year marks the 10th anniversary of the creation of the Aggregators Forum and in addition to celebrations the programme of the event was rather dense, with different sessions and topics for Aggregators to work on.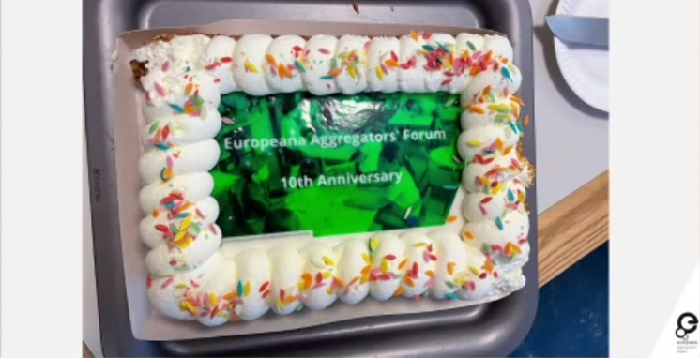 One important discussion that took place was about Aggregators in relation to the recommendations on a common European data space for cultural heritage: in November 2021 the European Commission published their recommendations on a common European data space for cultural heritage, with much work to do to build services, collections and tools ofr a real participation of stakeholders and communities in the data space. Which topics are a high priority and which are less important for you? Which areas we consider as our strengths and where do we need support to contribute? In this session we would like to map how ready the Europeana Aggregators are to respond and address the various topics covered with the recommendations.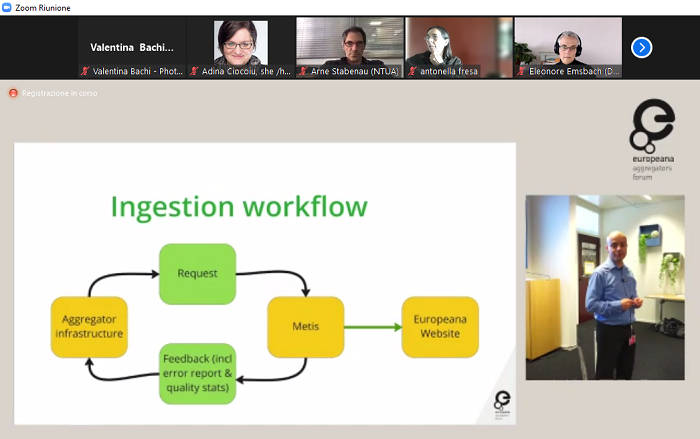 Another key topic was the collaboration between Aggregators and Europeana on how to support and engage with cultural heritage institutions: the digital transformation of CHIs is at the heart of the Europeana strategy. Collaboration between all pillars of the Europeana initiative (EAF, ENA, EF) is key to engage with CHIs to support them on their journey. How can we bring in more collections, including 3D content? How do we help CHIs to reach new audiences for their collections, e.g. via education platforms like Historiana or via virtual exhibitions? How do we improve the representation of organisations on the Europeana website? In this session we would like to surface other topics and map out the roles and responsibilities to address the various challenges.
More discussion on increasing Diversity, Inclusion and Equity in Cultural Heritage Data as well as projects presentations and hands-on technical sessions completed the programme.