We all have objects, photographs and tales that tell stories of where we've come from and what's shaped our lives. For many of us, that involves our family's stories of travels and migration. Sharing these personal migration histories can help us to unveil a really big story – the story of Europe and the people who live here.
Photoconsortium and KU Leuven, in collaboration with Europeana, the European digital library, are organizing a collection day and photographic exhibition hosted by the Museo della Grafica in Pisa.
FB event: https://www.facebook.com/events/238852503456635/
12th October 2018
h. 11-13 and 15-18: "Europeana Migration" collection day
We invite you to share your story through objects like photographs, letters, postcards or recipes: an interview desk and a digitization station will be available to collect your testimony of travels, migration and family history and share it in the Europeana Migration website
h. 18: International Conference
Welcome message by prof. Alessandro Tosi, director of Museo della Grafica
Presentation of Photoconsortium Association, by dr. Antonella Fresa, vicepresident of Photoconsortium
Digital cultural heritage and education, by prof. Fred Truyen, KU Leuven, president of Photoconsortium
Connecting culture with Europeana, by Liam Wyatt, Europeana
Presentation and live demo of Europeana Migration online collection by dr. Sofie Taes, curator
An apertif follows to celebrate the official opening of the photographic exhibition.
"Thousands are Sailing", photographic exhibition, 12 Oct – 11 Nov
20 portraits – some formal and posed, some casual or inconspicuously snapped – represent equally as many stories of people who once left their homeland to go settle abroad.
The exhibition includes images from important archives and museums from all over Europe.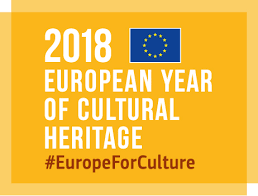 More information: