Through partner KU Leuven, Photoconsortium participates in the CEF Generic Services project "Migration in The Arts and the Sciences". Lead partner is Europeana. KU Leuven coordinates the curation. Other partners are National Archives of Hungary, National Film Archive – Audiovisual Institute Poland, Netherlands Institute for Sound and Vision, National Library of Lithuania, and National Library of Serbia.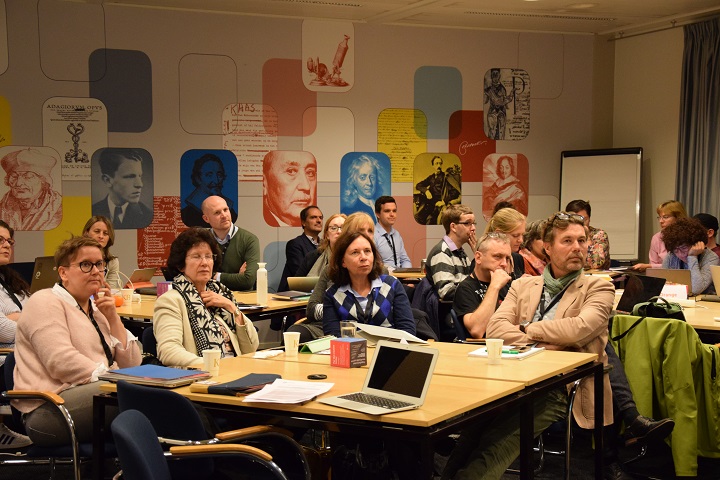 The project wants to highlight how migration in and out, and within Europe has contributed to the development of European Culture. It wants to show both leading role models as well as the journeys of many unknown migrants who had an impact on progress in Europe. As Europe took shape, many outsiders became insiders and call Europe their home. By showcasing how many before found their place in Europe as contributors to the cultural and scientific development, this Europeana thematic collection will help Cultural Institutions to reach out to new audiences.
This thematic collection will of course offer virtual exhibitions, galleries, browse entry points and a social media persence, but it will also be combined with real life events, through collection days at several cultural heritage institutions across Europe. The collection will contain a mix of photographs, audiovisual materials, film, documents and other heritage objects. Through its participating partner, Photoconsortium brings in its experience with building thematic collections and its insights in metadata development, which is an aspect that requires special attention for a subject like migration. Photoconsortium expert Sofie Taes already took the lead in coaching the partners, some of which are new to Europeana, to prepare for delivering captivating stories!
The project started with a kick-off meeting in The Hague on September 18-19th, of which a very good resume was just published on Europeana Pro blog. All the photos: courtesy of Europeana and Migration project patners.