img. official opening of Europeana AGM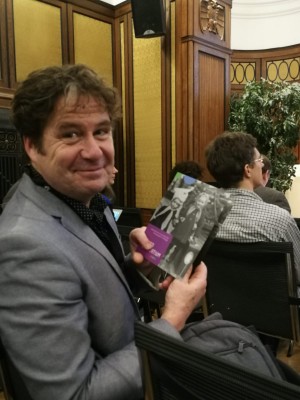 On 5th December, the Europeana Network Association Annual General Meeting 2018 took place in Vienna under the motto "Building Communities".
The AGM is an opportunity for Europeana Network Association members to voice their opinions and ideas and to showcase their projects. A very crowded room at the Technisches Museum Wien in Vienna welcomed colleagues and old friends to discuss Europeana achievements in 2018 and to look forward to new projects and activities in the coming years. The AGM this year was particularly exciting as it marked the 10th anniversary of Europeana.
The launch of the election campain for the Europeana Members Council was also an imporant moment at the event. Photoconsortium is well represented in these elections with three candidates from our network: our president Fred Truyen and colleages Erik Buelinkx and Pilar Irala Hortal.