img. courtesy KU Leuven.
The photograohic exhibition BLUE SKIES, RED PANIC from 50s In Europe Kaleidoscope project is currently on show in Girona and will then head to Antwerp and Berlin in 2020, but an interactive digital version has just been created for the Day of Science as celebrated by KU Leuven last 24 November, using a multiscreen technology named MuPop where the user's smartphone is used to control the images appearing on a screen, while audio narratives provide insight and stories about the depicted photographs.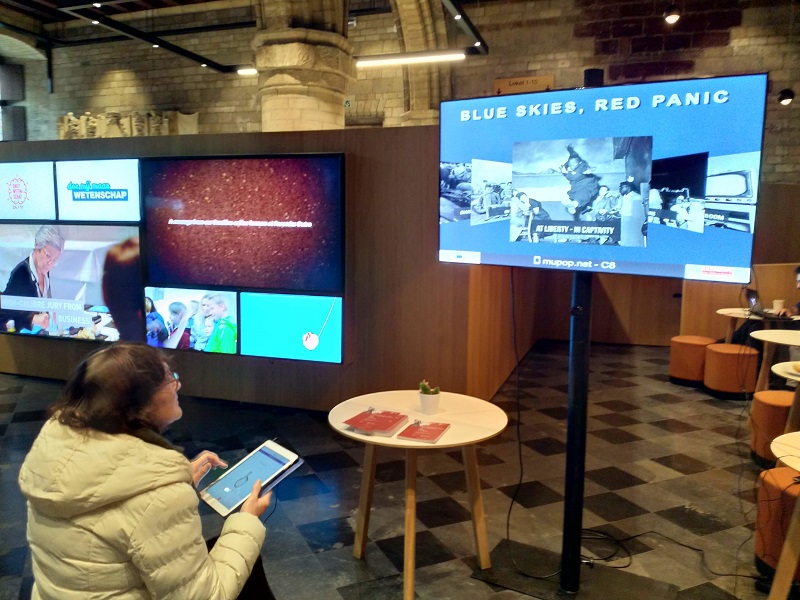 The tool is easy to use and fun, and the access to the exhibition was facilitated by students of KU Leuven, who introduced the visitors to the interactive experience. A very good response was the outcome of the day with hundreds of people passing by BLUE SKIES, RED PANIC, and thousands of interactions with the exhibition which have been counted!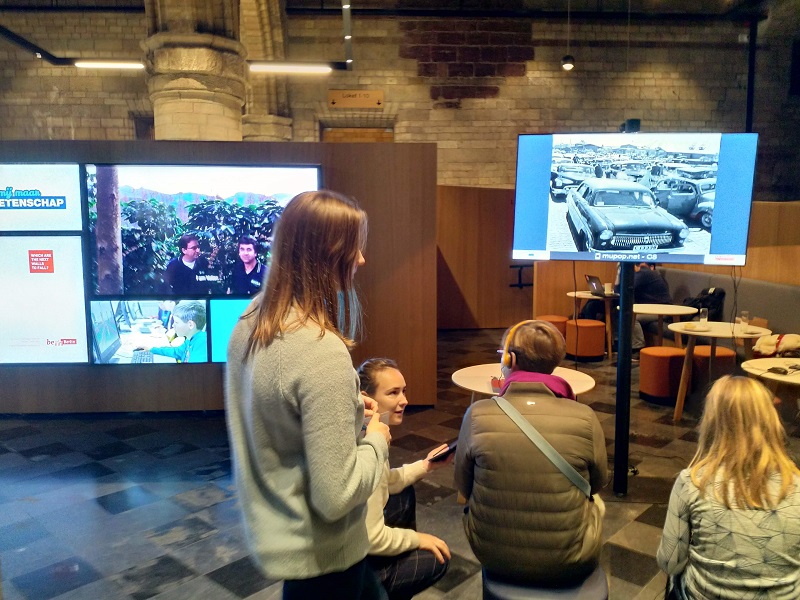 ---
The project Fifties in Europe Kaleidoscope is co-financed by the European Union in the framework of CEF Connecting Europe Facility Programme under GA n. INEA/CEF/ICT/A2017/1568496.