all images courtesy of CRDI
CRDI, the Centre for Image Research and Diffusion in Girona, owns a large Image Archive that holds a wealth of materials reflecting different aspects of daily life in Girona and its rich cultural heritage. It is a Department inside the Record Management, Archives and Publications Service of Girona City Council. It is a member of Photoconsortium Association and is very involved in different international initiatives regarding Photography Heritage. Its mission is to know, protect, promote, offer and disseminate the Image Heritage of Girona. The main services it provides are: preservation and conservation; on-site and online consultation: reproduction of original images; advice on the organization and management of collections; assessment and selection; implementation of technologies; management of intellectual property rights; guided tours for schools and specialists, and collaboration on outreach and training activities in connection with images.
For WEAVE project (2021-2022), CRDI has curated a collection of 2.895 photographs and 200 videos about castellers (human castles) which are on the 2010 UNESCO Representative List of Intangible Cultural Heritage and which, according to the UNESCO Committee, are 'recognized by the Catalan people as an integral part of their cultural identity, transmitted from generation to generation and providing community members a sense of continuity, social cohesion and solidarity.'
In addition to aggregating photographic and audiovisual (A/V) material about castellers to Europeana, in the framework of WEAVE, CRDI has also been working with the castellers community in a participatory activity creating new A/V shorts that explain the phenomenon in Catalonia by contacting people from different associations around the country and by using archival photographic and video content.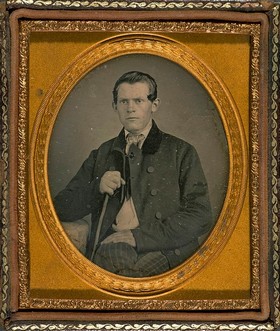 Further, for WEAVE, CRDI is also curating a collection of daguerreotype photographs and is digitising 100 in 3D and aggregating them to Europeana. This is one of the biggest collections of daguerreotypes in Spain. Daguerreotype represents the very beginning of photography and as such is highly relevant and interesting for different communities. The technique consists of an image in copper and silver and it is usually presented in a case or frame. It is the first world-wide photographic technique, started in 1839, and for its high cost it was mainly used by the bourgeois class. Most of the photographs from that era are portraits, as getting out of the studio was very difficult. These portraits replace painting and miniatures, as they are completely trustworthy to the person and are also of great beauty. However, the portraits of the first decade of photography are made with the daguerreotype technique and, therefore, these are unique objects (they are direct positives that cannot be reproduced) of great heritage value. This unique experience in the history of photography wants to be recreated with the greatest possible realism in the framework of this project. Therefore, CRDI will work on this project with photogrammetry in order to show the objects as they are. The fact of being able to present these objects in 3D is an achievement of great importance to the community linked to photography, a technology in force for 170 years which has strongly marked our culture. An unprecedented technological and social phenomenon in the framework of modern visual culture that is currently developing in the digital stage.
Read more about the WEAVE project: https://weave-culture.eu/.