European Commission's project WeAre#EuropeForCulture is partnering with Photoconsortium's network to organize participatory events in various European cities, with the aim of creating exhibitions that include both institutional and crowdsourced heritage and which celebrate the diversity of European cultural heritage, by engaging citizens in the co-creation of cultural experiences. The series of exhibitions is a legacy from the activities of the European Year of Cultural Heritage 2018.
This exhibition is the Swiss instance of the WeAre#EuropeForCulture series, and it was co-created with citizens, including students and seniors who offered their photographs in a guided discussion about the evolution of the family portrait, coordinated by the experts of the Digital Humanities Lab at University of Basel. In addition, collaboration for the content of the exhibition was established with the FOTOSTIFTUNG SCHWEIZ.
The exhibition premiered on 17th September in two locations in Basel: at the Confiserie Bachmann in the Central Station square, and at the University Library.
Das Familienportrait: Gestern, heute und morgen
Organized by UNIVERSITY OF BASEL
Vernissage event 17th September 2019
Until 6th October 2019
https://www.photoconsortium.net/europeforculture/basel
---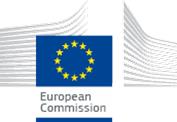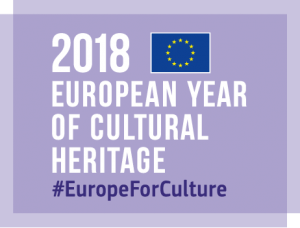 WeAre#EuropeForCulture is funded by the European Commission
under the service contract EAC-2018-0415