img. from EGI Twitter post.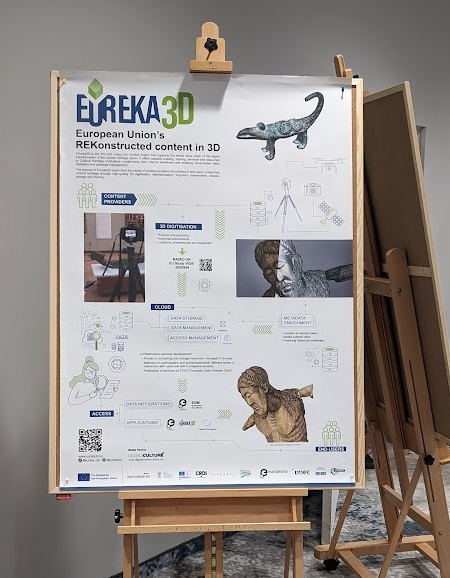 The annual EGI 2023 conference (Poznan, 19-23 June 2023) gathers international scientific communities, computing and service providers, European projects, security experts, community managers, and policy makers, to share and discuss the recent trends of research in data-intensive processing and analytics forward.
2023 marks the 20th years of EGI as a game-changing landmark for scientific computing: from humble beginnings to the world's largest research data centre federation, EGI has transformed how we fund and operate e-infrastructures.
As one of the technical partners of EUreka3D project, EGI is developing a data hub and new services dedicated to cultural heritage institutions, to support digital collections management and sharing.
On the occasion of the EGI conference, the first version of the EUreka3D DataHub will be presented in a poster and informative flyers are also distributed to the audience.
Read more and download the materials >>>
---

EUreka3D project is co-financed by the Digital Europe Programme of the European Union.