ph. Sofie Taes for Fifties in Europe Kaleidoscope.
The status and achievements so far of the Fifties In Europe Kaleidoscope project were presented in a meeting organized by Europeana in The Hague to involve participants from all the funded Generic Service projects that are working for the improvement of Europeana, its enrichment with high quality content and new and engaging features to enhance user engagement with Europeana content.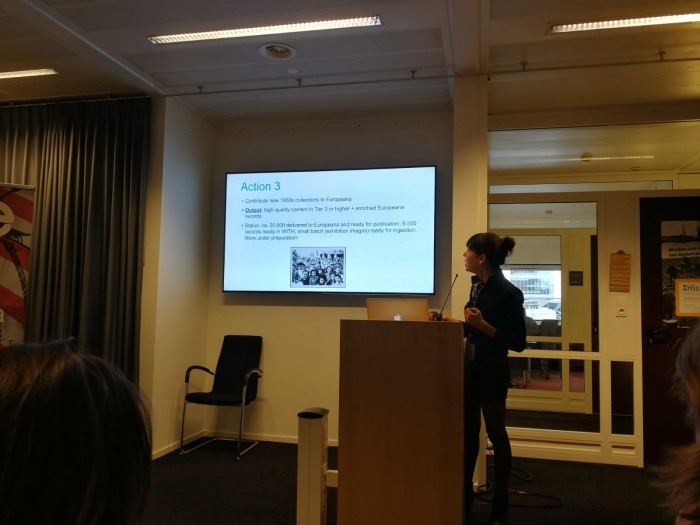 Particularly appreciated were the stories from the Pisa vernissage of the BLUE SKIES, RED PANIC exhibition, that is now sailing off for other venues such as Girona (November-December 2019), Antwerp (January 2020) ad Berlin (February 2020).
The corpus of the exhibition, composed by 26 engaging photographs depicting the nascence of the European Union and the contradictions of the 1950s in our continent, is visible at this link, where it is also possble to download the exhibition catalogue in PDF.
View more images from the GS meeting in this Flickr album.
---
The project Fifties in Europe Kaleidoscope is co-financed by the European Union in the framework of CEF Connecting Europe Facility Programme under GA n. INEA/CEF/ICT/A2017/1568496.