European Commission's project WeAre#EuropeForCulture is partnering with Photoconsortium's network to organize participatory events in various European cities, with the aim of creating exhibitions that include both institutional and crowdsourced heritage and which celebrate the diversity of European cultural heritage, by engaging citizens in the co-creation of cultural experiences. The series of exhibitions is a legacy from the activities of the European Year of Cultural Heritage 2018.
This exhibition is the Cypriot instance of the WeAre#EuropeForCulture series, and it was co-created in collaboration with the Digital Heritage Lab of the Cyprus University of Technology, through a co-creation process which included mixing archival photographic content with crowdsouirced images and memories for te local community. the exhibition is hosted in the prestigious premises of the Bank of Cyprus Cultural foundation.
Through commemorative individual photographs depicting fragments of the lives of our ancestors during the first fifty years of the twentieth century, the exhibition attempts to revive identity and memory, with each photo highlighting the rural and urban people, families and daily occupations, especially in the fields of agriculture, medals, education and public life.
The crowdsourcing action will continue in the whole week 16 to 20 December, while the official presentation of the initiative was held on the 18th with the presence of important international speakers.
From the memories of our parents to the eyes of our children
Organized by DHLab – Cyprus University of Technology
Crowdsourcing event from 16th December
Public event 18th December 2019, 10:00-11:00 a.m
Bank of Cyprus Cultural Center, Nicosia
Mr. Prodromos Prodromou
Minister of Education and Culture
Dr. Stelios Ximonas
Permanent Secretary at Ministry of Energy, Commerce and Industry
Mrs. Themis Christophidou
Director-General for Education, Youth, Sport and Culture, European Commission
Mr. Ierotheos Papadopoulos
Head of the European Representation in Cyprus
Mr. Symeon Matsis
President of the Bank of Cyprus Cultural Centre
Dr. Marinos Ioannides
Director of the UNESCO / ERA Chair on Digital Heritage Culture , Cyprus University of Technology
Mrs. Antonella Fresa
Presentation of the EU project "WeAre#EuropeForCulture"
https://www.photoconsortium.net/europeforculture/nicosia
---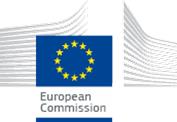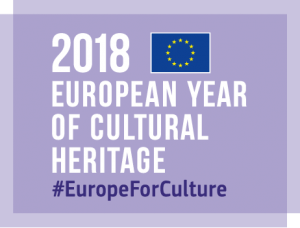 WeAre#EuropeForCulture is funded by the European Commission
under the service contract EAC-2018-0415