European Commission's project WeAre#EuropeForCulture is organizing participatory events in various European cities across 2019, with the aim of creating exhibitions that include both institutional and crowdsourced heritage and which celebrate the diversity of European cultural heritage, by engaging citizens in the co-creation of cultural experiences. The series of exhibitions is a legacy from the activities of the European Year of Cultural Heritage 2018.
This exhibition in Leuven was realized by project coordinator KU Leuven as part of the final celebrations of WeAre#EuropeForCulture, that is going to conclude its journey in February 2020 with a major final exhibition at the House of European History in Brussels.
Students of the master in Cultural Studies of KU Leuven run a co-creation workshop with elders in senior homes, based on a novel game format empowered with early photographic heritage.​ The workshop was held at the Agora student centre KU Leuven, where former and current inhabitants of the key city neighborhood the "Vaartkom" co-created stories about the ever changing environment of this place where shipping arrived in the city, coming through the "Leuvense Vaart" channel. It is a city corner that has hosted both residential homes as well as industrial activities through the ages. The resulting exhibition premiered in Leuven on 2nd December 2019 with a vernissage at the Openbaar Entrepot voor de Kunsten (OPEK) and will then be on display at the KU Leuven Agora learning center.
Leive vrigger en naa
Organized by KU Leuven
from 2 December, AGORA learning centre in Leuven.
https://www.photoconsortium.net/europeforculture
---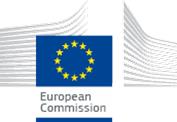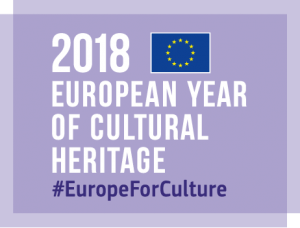 WeAre#EuropeForCulture is funded by the European Commission
under the service contract EAC-2018-0415