In May 2021, the Europeana Aggregators Forum is electing two members in the Steering Group.
Among other respectable candidates and friends, one of Photoconsortium's most active partners stands out: Ismo Malinen from Museovirasto and Finna. Ismo tells something about himself and about his interest and ideas for the Europeana Aggregators Forum in a nice message: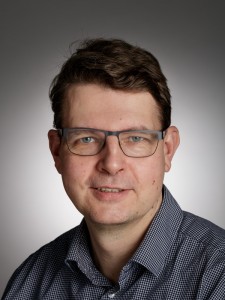 I am currently leading the Picture Collections of the Finnish Heritage Agency and actively involved in the work of Finna consortium, e.g., now I'm the vice chairman. Finna is the Finnish National platform for museums, archives, and libraries to publish their content online and it is run by National Library of Finland, the Finnish National Aggregator for Europeana.
My motivation for the EAF and its Steering Group is based on my long experience with museum collections since 1999, digitization and digital transformation and especially my interest and passion for collaboration both nationally and at European level and beyond. Recent examples of my interest and work are e.g. my membership in the DCHE Sub-Group on Europeana (ended in Dec. 2021) and in the NEMO working group on Digitalisation and IPR. I am also involved in the Horizon 2020 funded CultureLabs project.
I see my backround and daily work at the Finnish Heritage Agency, which is a national governing body, a fertile and excellent starting point for bringing my expertise also to the work of EAF. One example of this is expressed in the strategy of Finnish Heritage Agency, which is also my personal passion and interest; digitized collections are published both on Finna and Europeana as open as possible to promote wider use and understanding of cultural heritage. The Finnish Heritage Agency has published over 250 000 objects on Europeana and is one of the main Finnish content providers. This and in general the Europeana Initiative and EAF are great examples of promoting and increasing our common cultural heritage to be used e.g. in research and even just for fun.
National Library of Finland is the national aggregator for Finnish Heritage Agency, but Picture Collections is also a member of Photoconsortium, one of the thematic aggregators for Europeana. I see this combination very useful and one of my strengths for possible membership in the Steering Group. All aggregators are important for aggregating content to Europeana and improving it in various projects. Sustainability is a key factor for the future of Europeana and cultural heritage in general in its broad meaning. One aspect of sustainability is the permanence of aggregators, where national aggregators should play a major role.
For the Steering Group I would bring my ideas about collaboration between various aggregators, Nordic view on Europeana and especially the needs and hopes of content providers.
The election period will be running from 12 to 19 May and the elected candidates will be announced during the next Europeana Aggregators Forum event on 20 May.