img. Maastricht. Achter de Comedie 1. "Redoute". Jubileum van de Raad van Arbeid. | Z.01 Zuiden, Het 1930 – Historisch centrum Limburg The Netherlands – CC BY-SA.
Europeana elections for the Members Council are approaching and this year nearly 90 professional, friends and colleagues came forward to candidate. All the 2.100+ members of the Europeana Network Association will have over a week until 14 December to select up to 28 of their preferred candidates in the online voting. Additionally, the members can vote on some key Association documents such as the Annual and Financial Report.
As the Members Council is an important element in Europeana decision making process, in these elections PHOTOCONSORTIUM is supporting three candidates who are members of our association: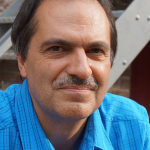 Our president Fred Truyen: https://pro.europeana.eu/person/frederik-truyen
The past two years as a member of the council I was interested in impact and outreach of Europeana, towards local communities and education, presenting Europeana at educational conferences. With PHOTOCONSORTIUM and other aggregators, we pushed for the idea of co-ownership and shared responsibilities for Europeana as our common mission.
---
Erik Buelinckx from KIK-IRPA: https://pro.europeana.eu/person/erik-buelinckx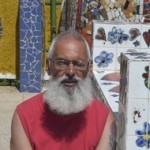 As a councillor with now almost two years experience I would like to help Europeana move forward even more to become a community of communities. Communities are the coming together of individuals and organisations around certain themes, just to name a few I'm involved in: research, IPR.
---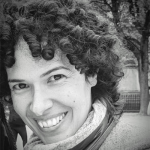 Pilar-Irala Hortal from the Jalon Angel Archive: https://pro.europeana.eu/person/pilar-irala-hortal
In my role of Councillor I would like to achieve cultural and social goals by focusing on the relationship between Arts, society and technologies, mainly working in ways to allow disabled people to access Culture.
---
The results of the elections and voting will be announced on 18 December. Good luck to our candidates!
More information and the full list of candidates on Europeana PRO