Casa Planas is a collective organisation founded by the artist Marina Planas in 2015. An independent non-profit project born in response to the urgent need for a centre for interdisciplinary contemporary creation and interpretation of tourism in the Balearic Islands. It is a non-profit organisation. 2400m2 with 17 artists' studios, an events room, coworking and the most important photographic archive in Europe dedicated to the beginnings of mass tourism.
The Planas Archive is estimated at 3 million images, including postcards, negatives, contact strips, printing tests, posters, prints, collection images, etc. ranging from 1940 to 1970. Its geographical area is mainly the Balearic Islands, but there are also images of Catalonia and international collection postcards.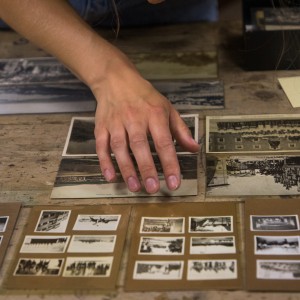 Josep Planas i Montanyà established himself as the photographer of the imaginary of the Balearic Islands of the 50s and 60s. Photographer of the tourist boom and collector, he was a pioneer in the industrial production of postcards and aerial photography. Born in Catalonia, the photography entrepreneur and founder of Casa Planas arrived in Mallorca in 1942. He was the first European photographer to acquire a helicopter to shoot aerial photography and his images traveled around the world in the form of tourist postcards, spreading the image of the island internationally.
Since 2017, an international programme of artistic research residencies (Art Investigation Programme) at Casa Planas has been promoted to innovatively awaken this vast photographic archive.
Visit the website: http://www.casaplanas.org/
Casa Planas from Casa Planas on Vimeo.