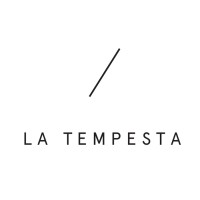 La Tempesta is a Barcelona-based company working in strategy and digital transformation services, and also a full service web and digital heritage production company.
In the field of digital cultural heritage, La Tempesta designs and produces new formats and innovative digital experiences that connect institutions with a wider audience:
providing digital expression and narrative to the cultural, historical and social content that differentiates organisations and characterises collectives and cities.
taking on, in a careful and visually appealing way, digital projects that innovate cultural heritage: Art and archeology, history and memory, architecture and design; city and landscape; nature and biodiversity, industry and science, music and literature, ethnology and sport.
creating innovative digital formats that represent space, object and memory, written and archival documentation, image and the audiovisual – by using design, storytelling, web programming, mixed reality and 3D recreation.
In addition to that, La Tempesta supports institutions for digital transformation, helping set out the right strategies, the correct management tools and the best open-source technology, to provide the most suitable solutions that improve operational, documentary and information management processes. La Tempesta implements the best solutions to manage, link and display the different content held by organizations in an integrated way, via collections, archives, audiovisual and administrative documentation, and corporate application data.
More information: https://latempesta.cc/