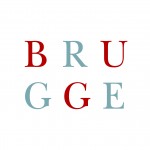 Brugge (Bruges) is the capital of the Province of West-Flanders, Belgium, and counts approximately 117.000 inhabitants. The city administration preserves a very diverse cultural heritage collection that testifies both to the city's medieval and more recent past. The city archives (Stadsarchief Brugge) hold the records of the city administration from the 13th century until today, but also a large collection of historic photographs. Musea Brugge preserves a famous collection of Flemish Primitive paintings, an interesting collection of prints and drawings, and thousands of historic objects and archaeological finds. The Public Library (Openbare Bibliotheek Brugge) houses valuable collections of medieval manuscripts and rare books and newspapers printed in Bruges.
For nearly two decades these institutions collaborate in digitizing cultural heritage and making it accessible online. In 2016, Erfgoed Brugge was launched. This platform brings together newspapers, photographs, manuscripts, museum collections, archaeological finds as well as a massive amount of data on historic houses and inhabitants.
Some 87.000 photographs and other images have already been digitized and described. Thanks to a team of experienced volunteers, this collection will continue to grow in the future.