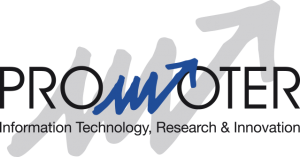 FOUNDER MEMBER
Promoter was founded in 1996 and specializes in software development, system design, technology transfer, academy/industry collaboration, consultancy and project management. Culture and research institutes as well as private companies worldwide had Promoter as a technical coordinator and consultant to assist their projects for improving innovation. Promoter is also the editor of the portal www.digitalmeetsculture.net, a meeting point for collecting and sharing information and events involving digital culture.
Website: www.promoter.it
View here PROMOTER DIGITAL GALLERY with a selection of the photos collected from the visitors during the exhbition All Our Yesterdays in Pisa (Spring 2014)
img. Anonymous | Italy, 1908, Group portrait with bicycles © Promoter Digital Gallery.