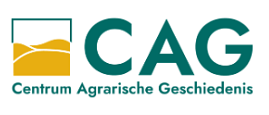 The Centre for Agrarian History is a knowledge centre for agrarian heritage. It wants to study, preserve and make accessible the history and heritage of agriculture, food and rural life, together with other interested parties; it looks at tangible and intangible heritage in a national and international context, paying attention to the interaction between past, present and future.
The heritage of agriculture, food and rural life in Flanders and Brussels is very rich, diverse and very valuable. It tells the story of social, cultural and economic developments in the countryside and in the city, in the agricultural sector and throughout the food chain. The heritage refers to the roots of the welfare society and to the DNA of today's diverse society.
Everyone has a connection with agriculture and food, as well as with the rural environment. Flanders and Brussels have a rich culinary tradition, which includes regional products and world-renowned flavours, as well as top gastronomy and traditional home-made recipes. The agricultural heritage is visible and tangible: from the landscape to the numerous traditions and customs.
In other words, CAG's workfield is extensive, encompassing tangible and intangible, and movable and immovable heritage, such as agricultural tools, cookbooks, the archives of rural organizations, literature, oral testimonies, traditions, and many more.
In the workings of CAG, attention to quality and diversity, cooperation and participation, and research and experiment are central. As an active player in a dynamic heritage field, CAG wants to contribute to a caring and sustainable handling of the agricultural heritage, both among professional actors and volunteers.
To discover more about Centrum Agrarische Geschiedenis, follow this link to their site.