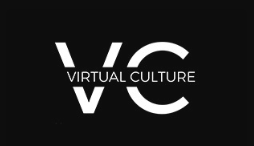 Virtual Culture is a small and agile team with specific experts and a network of collaborations to deploy digital sustainable strategies, supporting, advising, curating, and mediating digital projects. Virtual Culture started the network in cooperation with the former Imaging and Media Lab of the University of Basel, later transformed on the one hand into a Digital Humanities Master and PhD curriculum, with a wide range of education and research and on the other hand into the DaSCH the Data and Service Center for the Humanities. To continue the earlier successful digital culture projects and GLAM cooperation, Virtual Culture still collaborates with graduates and researchers from the University of Basel.
Having a team of experienced imaging professionals with rich experience in 2D, 3D and enhanced visualizations, Virtual Culture is able to transform the original works  into the digital domain with the best quality by choosing the perfect illumination conditions, capturing and reproduction, adhering to the most reliable standards to guarantee compliant image data.  Virtual Culture also supports institutions in capturing and preserving archival material and objects with the help of standardized digitization, making them suitable for the web to activate their value for today's society by making them generally web-based accessible.
Therefore, Virtual Culture is able to support preservation of fragile and unique objects, making cultural heritage last longer and circulate in a better and more functional way. Virtual Culture aims to help managing digital databases with sustainable solutions, in order to transform the digital potential to strengthen the traditional heart of cultural management, adjusting solutions to the customers' specific needs.
To discover more about Virtual Culture, click this link.